The increasing expressiveness of the e-commerce sector in the market is an undeniable fact. Since the invention of the Internet, e-commerce has evolved to provide customers with the fastest and most convenient online shopping experience possible. From the moment companies started delivering the product the next day or even the same day of purchase, e-commerce started to take off in the global economy. Now, with the arrival of the metaverse, the expectation of a new revolution in this segment is the order of the day.
The metaverse can be defined as a simulated digital environment that uses augmented reality (AR), virtual reality (VR) and blockchain, as well as social media concepts, to create spaces for rich interaction between users, in a virtual representation of reality.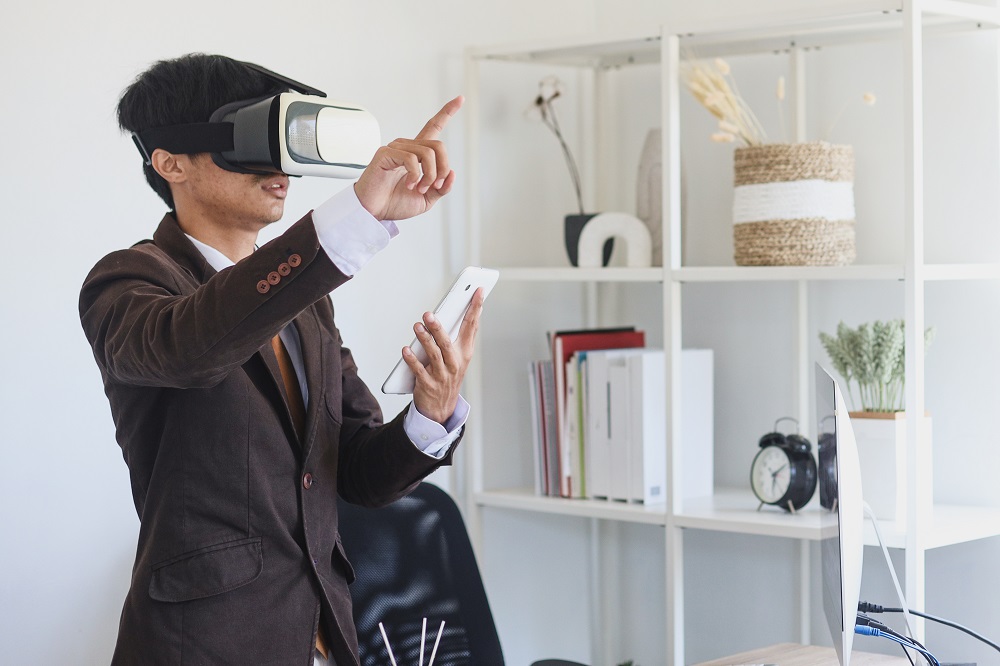 The new virtual shops
One of the main advantages of the arrival of the metaverse in the e-commerce sector is the possibility of a three-dimensional experience in virtual stores. The experience offered by traditional e-commerce is limited to the use of two-dimensional interfaces, which limits consumer interaction to browsing websites in the form of a virtual store. In the metaverse, it is possible to literally step inside the virtual store and experience the products even before purchasing them – all using augmented and virtual reality digital devices, without having to leave home. .
As these emerging technologies develop, they will continue to reshape the way we think about e-commerce. The shift from click and buy to try and buy promises to deliver valuable business benefits. This will allow metaverse shoppers to enter stores, view product displays, and shop as they normally would, all from the comfort of their homes. It's a unique fusion of the immersive nature of physical commerce with the ease of shopping online.
A promising future for e-commerce
The growth of e-commerce in the metaverse can be seen as a certainty for years to come. It seems that this sector will benefit significantly in the metaverse, since the new virtual environment will allow a stronger relationship between companies and the consuming public. The three-dimensional experience is expected to provide businesses with new opportunities for personalization, greater brand engagement, and as a result, revenue from this segment is expected to grow.
As new technologies begin to be discovered, new features are also bringing online and offline commerce together, moving beyond the omnichannel concept. From this point of view, there is no doubt that the metaverse has the capacity to improve and revolutionize current e-commerce practices, and to offer a unique experience to users.
In conclusion, the metaverse could be a turning point in the history of e-commerce, completely revolutionizing the operating model, customer experience, sales and profitability of companies in the sector. The key will be how brands will adapt to new technologies to create innovative experiences for their customers in the future.