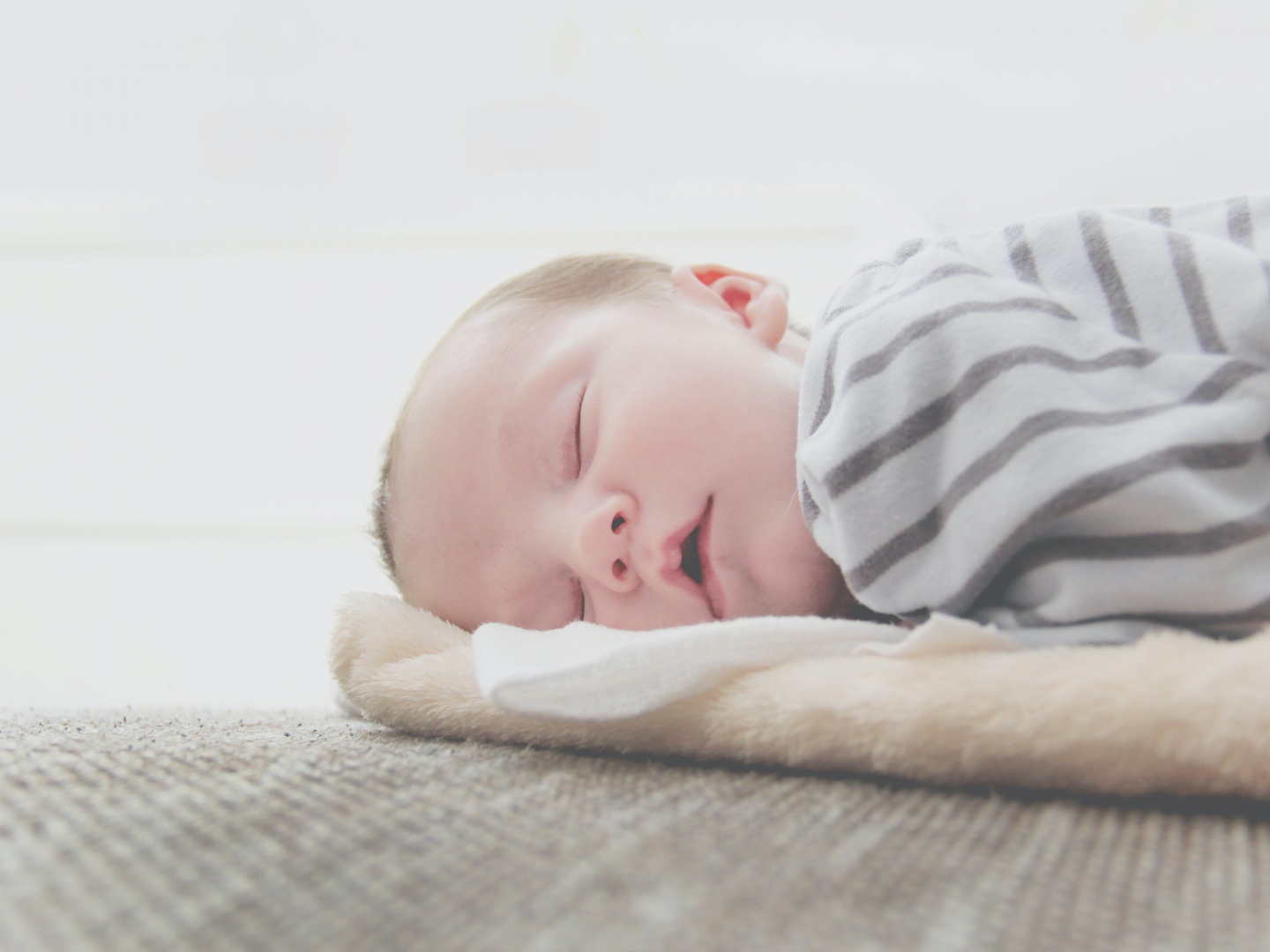 What is bronchiolitis?
Acute bronchiolitis is inflammation of the small airways in the lungs (bronchioles) that can occur from birth to 2 years old. However, babies between 3 and 6 months are most often and most severely affected.
This inflammation is caused by several viruses, but respiratory syncytial virus (RSV) is the most common and causes the most severe disease. For this reason RSV is known as the "bronchiolitis virus".
What is RSV?
RSV is a virus that is very easily transmitted by the simple act of breathing and can affect not only babies, but anyone of any age. This virus penetrates the respiratory tract and attacks the mucous membranes, from the nose to the small bronchioles. This transmission cycle is precisely the big problem of the RSV:
– In older children, adolescents and adults, RSV can cause a common cold;
– These people with colds let the viruses circulate in the air (mainly in closed spaces: home, café, restaurant, shopping malls);
– RSV that is in the air or on contaminated surfaces will be inhaled by babies who will end up with affected bronchioles and develop bronchiolitis.
Thus, RSV is responsible for the appearance, not only of bronchiolitis in babies, but also of viral pneumonia, nasopharyngitis or asthma attacks at any age. In Portugal, it is estimated that RSV could be responsible for more than 6,500 hospitalizations per year, from birth to 5 years alone!
RSV tends to appear in full force in autumn-winter, however, after the Covid-19 pandemic, there has been a greater occurrence of RSV infections throughout the year.
What are the symptoms?
RSV bronchiolitis has a very characteristic course, from when the virus infects the baby until the disease resolves.
So, babies with this disease usually start with a cold that lasts 1-3 days. However, they begin to cough more and more frequently, at which point signs of shortness of breath begin (very noticeable ribs when breathing and its characteristic when breathing – wheezing, wheezing or kittens). In half of the cases, fever (generally < 39 ºC) or difficulty eating may appear.
RSV bronchiolitis tends to get worse in the first 3-5 days, which is the most critical time parents should be aware of. After this phase, babies usually begin to recover slowly. The cough can last for 1-2 weeks and the inflammation of the airways can last even longer leading to lung fragility which leads to chronic breathing problems.
What are the signs of worry?
In bronchiolitis, the following features should prompt medical evaluation within a short period of time:
– Age < 3 months;
– Premature;
– Breathing pauses;
– Baby difficult to wake up, listless or tired;
– Very intense breathing difficulty (breathing too fast, ribs too marked);
– Baby can eat only half of the usual;
– Baby with any chronic disease;
How to treat?
Unfortunately, there is no specific treatment for bronchiolitis. However, the following general precautions can (and should) be taken:
– Nasal cleansing;
– Tilt the head of the cradle to 30º;
– Eat/drink a little at a time and several times a day.
How to prevent?
Although there is no specific treatment for bronchiolitis, there are effective forms of prevention. In this sense, national experts from different fields have come together in recent months to reflect on future solutions (clinical, social, economic and political solutions) to reduce this "pediatric epidemic" in Portugal. These meetings – called 'RSV Think Tank' – highlighted the need to convey to the entire population the various measures to reduce the impact of this disease caused by RSV.
GENERAL NON-PHARMACOLOGICAL MEASURES
– Adults who come into contact with babies must take all hygiene and respiratory etiquette precautions (do not put their hands over their nose and mouth; wash their hands regularly; wear a mask in case of a cold or illness);
– Prevent babies from frequenting closed spaces with many people;
– As far as possible, avoid attending kindergartens up to the age of 2;
– Avoid contact with people with colds.
PHARMACOLOGICAL MEASURES
Currently, in Portugal, only one "vaccine" against RSV is available, applied monthly between October and March, for babies born very premature and who have health problems.
This is essential protection for these high-risk babies, however, it is estimated that in Portugal, 93% of RSV hospitalizations (in the ward or in intensive care) occur in healthy children without any problems to birth (i.e. not eligible for the currently existing "vaccine"). For this reason, it is expected that soon a new "vaccine" may be introduced which can be applied once a year to all babies, protecting them against RSV bronchiolitis.
Instagram: the pediatrician | Teacher. Dr. Manuel Magalhaes
The texts in this section reflect the personal opinion of the authors. They do not represent ACTIVA or reflect its editorial positioning.