The secret to improving memory lies in this very common fish in Portugal
Many snub their noses when the menu isn't meat, but fish has many health benefits.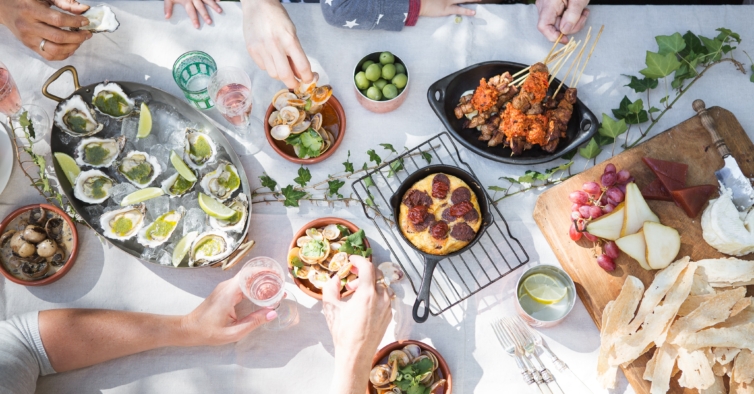 It's great for lunch or dinner.
When we were introduced to this dish when we were kids, we all turned our noses up. It's one of those things that seems to be passed down from generation to generation. However, when we grew up and even tasted it with a more open mind, we even liked it. And that's good, because what we didn't know as kids was the amount of health benefits that fish has.
Among the different varieties that are part of Portuguese cuisine, the dourado is one of the best known. It's easy to prepare, it's not expensive and you can cook it in different ways. And this still has several advantages. This fish, which owes its name to the golden spot between the eyes, is very rich nutritionally. It contains several vitamins and minerals and contains mostly unsaturated fats.
"Included in a healthy lifestyle, and due to its omega-3 and potassium content, it can help in the control of cardiovascular diseases, in particular by maintaining normal blood cholesterol levels and blood pressure", refers to nutritionist Mariana Abecassis.
For those who think they have a "fishy memory", gilthead seabream can be a great ally. "Regular consumption of this fish improves memory because it is a food rich in omega-3, antioxidants and minerals, such as calcium and phosphorus, which protect brain cells and ensure their proper functioning". And the benefits don't stop there. "Because it is rich in B vitamins and vitamin D, it can contribute to the normal functioning of the immune system, nervous system and psychological functions", explains Mariana Abecassis.
The nutrition specialist also emphasizes versatility, since it can be made in the oven, on the grill, on the grill, with salt or in ceviche. There are those who also make fish soup, using the head of the sea bream, where much of the flavor of this nutritious and tasty fish is concentrated.
Do you know how to choose gold?
Choosing a fish is not always easy. If you belong to this group, nutritionist Mariana Abecassis helps you. "We need to be aware of three things to decode if gilthead seabream is fresh. By the skin, which must have adherent, shiny and homogeneous scales; by the eyes, which must be prominent and crystalline, instead of being too dull, and by the firmness: the firmer it is, the fresher it is".
In order to maintain a nutritious and balanced diet, this fish is just one of many options that should be regularly included in the diet. Potatoes, for example, are useful for those who want to eliminate blood sugar in a natural and healthy way. On the other hand, the leek can be an important ally for those who want to maintain a more youthful and well-groomed appearance.
If it is about difficult digestions, bet in peas. If it's sleep that gives you headaches, Kiwi and the cherries maybe help. O sinfor its part, is an important accomplice in the fight against constipation.
The World Health Organization recommends eating fish at least three times a week. Click on the gallery to discover some sea bream recipes to be made in the coming days.