Fit influencers' favorite peanut butter is on sale
Besides that, there is a new option that you can take anywhere. And it has the advantage of being cheaper.
Peanut butter has earned its place on the podium of the most consumed products in Portugal for being an excellent source of protein, good fats and fiber. But among the different options that exist on the market, there is one that everyone knows, if only because someone who follows them on social networks uses it as a filling in pancake towers. We're talking about the classic Prozis version with the red label.
According to nutritionist Bárbara Almeida de Araújo, "as peanuts are rich in antioxidants, protein, fiber, vitamin E, B vitamins, phosphorus, potassium, zinc, iron, copper and magnesium, this food turns out to be a healthy bomb for the health". ". It has anti-inflammatory properties, prevents the onset of cardiovascular disease, promotes satiety, makes the skin more beautiful, promotes muscle mass gain, fights anemia and regulates intestinal transit.
If you're trying to lose weight, you can also eat peanut butter, as it will help keep you full and stop sudden attacks on the fridge. In this case, "a teaspoon a day will suffice, added to pancakes or yogurts or can be used to spread fruit, for example", adds the expert.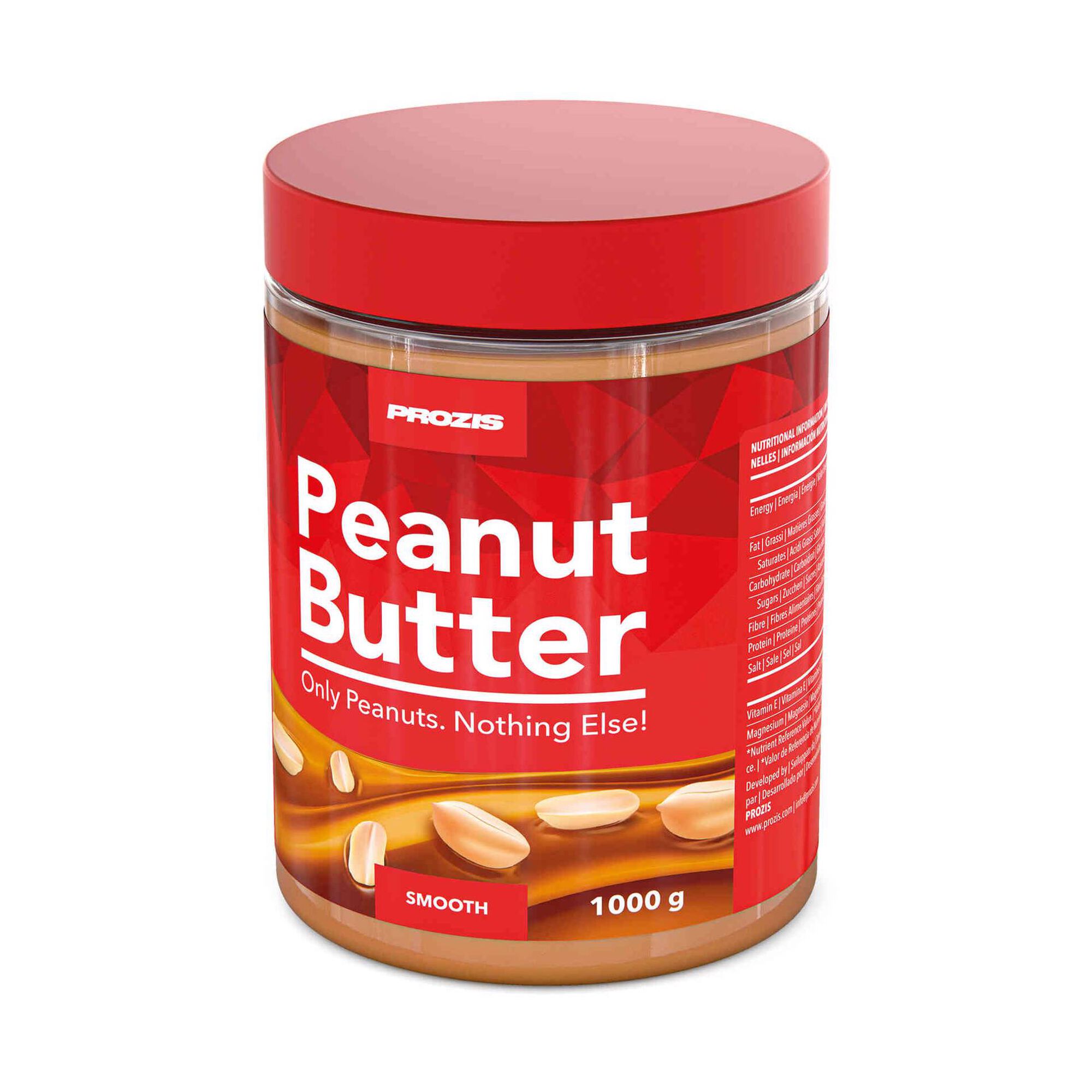 So if you want to replenish your stock, Prozis Peanut Butter is 10% off at Auchan and Continente supermarkets. At Auchan, instead of the usual €3.99 for a 500 gram pack, Pay only €3.59. In the other hypermarket, we have found the one kilo pack at €6.29. If we compare price to quantity, we realize that quantity ultimately pays off.
If you like to take peanut butter everywhere, so you can snack throughout the day, Pingo Doce now has an award-winning and very practical version. According to the Jerónimo Martins chain, "it won the Best of the Best, in the Innovative Product of the Year, and Ambient Grocery (Grocery Store) categories of the prestigious European Private Label Awards, in this year's edition". The pack with 750 grams Cost €3.75.
If you want to make your own version at home, it's as easy as crushing peanuts until you get butter. It's fast and you are always sure of what you are consuming.
Click through the gallery to see more original ways to eat peanut butter.