Covid-19: New study reaffirms that vaccination during pregnancy is safe
Research by Canadian scientists found no difference between pregnant and non-pregnant women.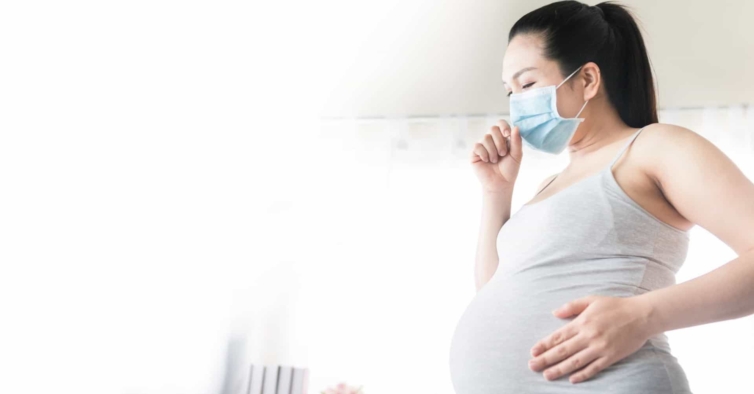 Experts consider vaccination to be imperative.
A new study conducted in Canada has just confirmed that vaccines against Covid-19 can be taken during pregnancy. With the participation of nearly 200,000 people, the survey conducted contradicts the idea that inoculations with AR messenger, such as those of Moderna and Pfizer, could have implications for pregnancy.
Research carried out since the administration of the first vaccines confirms that vaccination protects against the most serious consequences of the disease. Even so, one of the groups that has a very low vaccination rate is pregnant women.
The latest research, conducted by scientists at the British Columbia Children's Hospital Research Institute (Canada), was conducted among vaccinated pregnant women, unvaccinated pregnant women and vaccinated non-pregnant women. By comparing the different subgroups, the researchers sought to understand the differences that existed after the application of the first dose of vaccine.
In the case of pregnant women, the side effects are similar to those experienced by the rest of the population. Pain at the injection site, muscle aches or headaches and swelling in the area where the vaccine was given stand out. No other effects have been identified that support the fear of an "increased risk of pregnancy complications, miscarriages, premature births or adverse effects on the fetus after vaccination", all of which have already been denied by the European Medicines Agency (EMA) in January 2022. .
"The rate of vaccination against Covid-19 in pregnant women continues to be lower than in non-pregnant women of childbearing age", explain Sacha Ellington and Christine Olson, doctors at the Centers for Disease Control and Prevention (CDC). Americans, in a commentary published in the scientific journal "The Lancet Infectious Diseases".
They add: "Given the significant risk of disease and adverse pregnancy outcomes, it is imperative that we continue to collect and disseminate data on the safety and effectiveness of Covid-19 vaccination in pregnancy. and encourage health professionals to promote vaccination in any trimester of pregnancy.