The worst iced teas on sale in Portugal (and that you drink often)
It is one of the most consumed drinks, however, there are versions that are a real sugar bomb.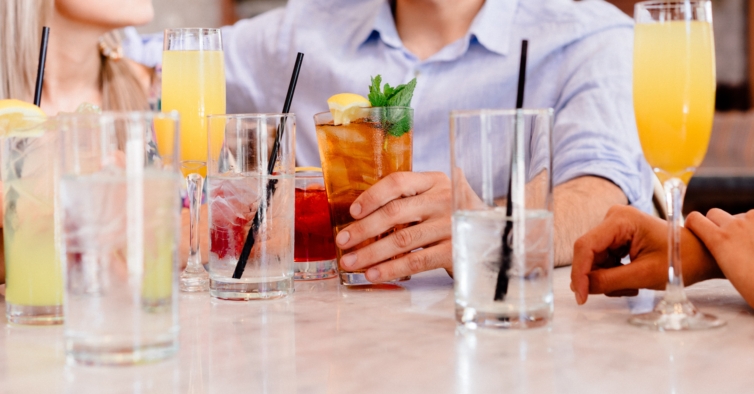 One of the summer drinks.
Iced teas are one of the most consumed drinks in Portugal. Summer or winter, few can resist a glass (or more) of this iced tea. And trying to avoid this soda is no small feat. It is everywhere: in supermarkets, cafes, restaurants and even in the cinema. The three most common flavors are lemon, peach or mango. However, whichever flavor you choose, the problem is the amount of sugar we ingest for each can or glass of this drink.
Sodas are the biggest enemy of those who are losing weight and those who are trying to control the amount of sweets that children consume. And among the youngest, iced teas are almost an easily detectable addiction. The next time you go out for lunch or dinner, take a look at the tables around you. This will confirm that many children have one of these drinks in front of them. According to the latest available data, this soft drink is one of the most consumed in the country. In 2019, nearly 50% of the national population admits to drinking iced tea in the past few months. Translating into numbers, it's almost 30 liters, per person, per year.
Iced tea is drunk all over the world, especially on hot days, because it is so refreshing. However, as remember nutritionist Bárbara de Almeida Araújo: "The commercial forms of these drinks are usually made up of tea and flavorings, with natural fruit juice (usually peach, lemon or mango), water, sugar or sweeteners, black tea extract and additives such as acidity regulators".
If it were just an infusion, it would be a great option, however, in general, iced tea sold in hypermarkets is rich in unhealthy ingredients. "A 250ml glass contains around 11.25 grams of sugar and is therefore not a recommended drink for everyday use."warns the nutrition expert. And don't be fooled by the famous zero percent versions, because they contain sweeteners, "additives that should not be consumed regularly, but only occasionally", recalls the nutritionist.
Despite the inclination you might have to do so, we know who always has the time or the availability to prepare these drinks. The most common option is to add a bottle or pack of iced tea to the supermarket cart. To help you make the best choice in this situation, NiT has rated the worst iced tea on the market. Beware though: "Some are low in calories, but loaded with sweeteners that are not beneficial to health." So always read the labels.
Click on the image to see the worst iced teas on sale in supermarkets, from the best option to the absolutely avoidable one.
For those who really love this drink and don't give up their daily cup, the healthiest option is to make their own iced tea, ensuring a drink without additives. Bárbara de Almeida Araújo shared her recipe with NiT.
What do you need
— 1 liter of water
— 2 peaches
– mint to taste
— qb ice cream
how to do
In a blender, mix the peaches with the water. Dice the other peach and place it in the pitcher with the previous preparation. Add mint leaves to taste and ice.