An electric car without chargers? Calm down! Obviously, saying "no shipments" is a total exaggeration. The Lightyear 0 Solar of course needs to charge the battery. However, charging it isn't done the traditional way, at least not in most cases.
At the end, we are talking about an electric vehicle, able to make the most of the potential of the technology that gives life to solar panels (photovoltaic panels). Want to know more?
Here is the first electric car that does not need to be recharged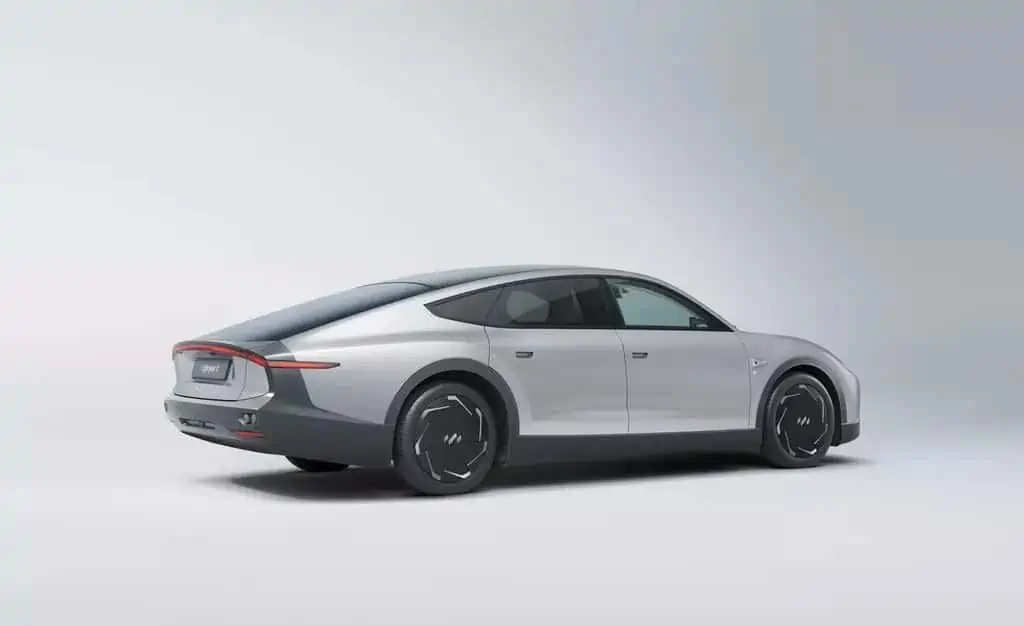 Thus, the still unknown manufacturer Lightyear has already announced its first 100% electric car, the 0 Solar. A vehicle which, as its name suggests, offers a dimension of approximately 5 square meters, fully equipped with solar panels. It is therefore able to generate enough energy to travel around 11,000 kilometers, without more traditional electric charging.
Yes, you read that right, it is possible to go months without connecting this EV to a charging network. Something that is due to the solar panels, but also to the aerodynamic coefficient of the car, of only 0.19 cx.
Of course, since there is not always sunshine, and it is still impossible to depend solely and solely on this type of energy, you can recharge the 60kWh battery in a more traditional way. But so far we have advantages! Because even in this way, the Solar is able to reach a very interesting autonomy of 560 kilometers, on the highway, at an average speed of 110 km/h. (This without using the panels.)
In practice, the Lightyear 0, in the WLTP test, was able to beat the Tesla Model 3 Far Range, managing to reach the 625 kilometers of purely electric autonomy. Something incredible, because the Tesla has an 82kWh battery, while the 0 Solar runs around 60kWh.
According to the manufacturer, it is impossible to expect the charging network to be able to withstand all the electric cars that have come onto the market. Especially since we are barely witnessing the beginning of the energy transition in the automotive world.
We must look at other solutions, even if they are intermediate. That said, the Lightyear 0 Solar offers more range, with less battery, which in turn means a much more environmentally friendly car. Interesting? We think so!