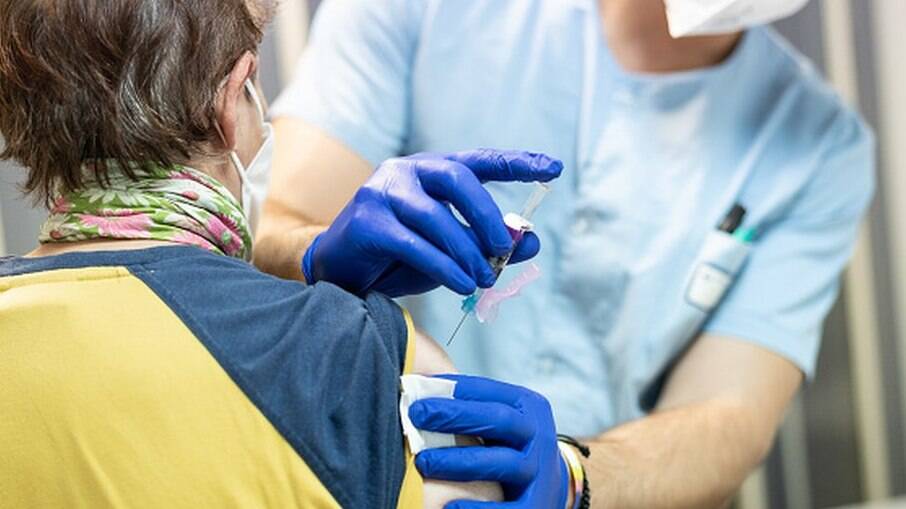 After three years of the pandemic, the number of cases of people showing symptoms of the long Covid has increased and the authorities are increasingly worried. With this, one wonders if vaccination against Covid-19 also helps reduce the risk of developing long-term symptoms.
What research has found so far
Although there is still no verdict, a growing number of studies show that getting the Covid-19 vaccine can reduce the risk of long-term symptoms, even if it does not eliminate it.
In the United Kingdom, the Health Safety Agency analyzed eight studies published on the subject. Six of them concluded that vaccinated people infected with Covid were less likely to develop long-term symptoms than unvaccinated patients. The other two studies concluded that vaccination did not seem to permanently reduce the risk of developing persistent symptoms.
What protection can vaccines offer, based on studies that have shown benefit?
Some studies indicate that vaccination offers substantial protection, while others find only minor benefits. A large study of electronic patient records from the US Veterans Health Administration showed that vaccinated Covid-19 patients were only 13% less likely to develop symptoms six months later than those who were not vaccinated.
Two studies conducted in the UK had more results. One, conducted in 1.2 million people and based on patient reports via a phone app, showed a 50% reduced risk of persistent symptoms in vaccinated patients. Another, which was not peer-reviewed and was based on a survey of around 6,000 patients, found a 41% lower risk.
Another study from Israel that has not been peer-reviewed indicated that people who received two doses of the vaccine were 54-82% less likely to develop seven of the 10 most common Covid symptoms over the long term. In general, symptoms such as headaches, muscle aches and other problems were reported less by people who received two doses of the vaccine than by the general population who had never been infected with the disease.
In the veterans' study, which has yet to be published in a peer-reviewed journal, researchers compared around 48,000 patients who were unvaccinated when they contracted Covid-19 with around 16,000 patients vaccinated. They found that vaccinees benefited primarily from being less likely to develop lung problems and blood clotting difficulties.
"The general message is that vaccines reduce the risk of Covid in the long term, but do not eliminate it" said Al-Aly, one of the paper's authors and head of research and development at the System of Health Care System. "Relying on vaccination as the only mitigation strategy is totally inappropriate. It's like going into battle with a shield that only partially works."
What about studies that show no benefit?
British researchers analyzed the electronic medical records of American patients, comparing around 10,000 people vaccinated against Covid-19 with the same number of unvaccinated people. The study found that being vaccinated before becoming infected does not reduce the risk of most Covid symptoms in the long term.
The researchers found long-term symptoms such as abnormal breathing and cognitive problems, but these results were not statistically conclusive. According to the researchers, it is possible that the study recruited only patients with the most severe symptoms, rather than considering a wider range of patients who did not seek medical attention for their symptoms.
Why is the research conflicting?
One reason has to do with the studies themselves, as not all researchers defined prolonged Covid the same way, considered the same symptoms, or followed patients for the same amount of time. For example, some studies have recorded symptoms that persisted for at least 28 days after infection, while others have looked at symptoms people experienced six months later.
Studies based on patient surveys can have very different results from surveys based on electronic health records, and some studies did not include very diverse populations. For example, the patients in the veterans study were mostly older white men.
Do the results vary for different variants of the virus?
Much of the published data refers to patients infected early in the pandemic. Some recently published data included people infected with the Delta variant, which is highly contagious, but it is too early to conduct vaccine and long-term Covid studies that include the Ômicron variant. It is also too early to conduct studies evaluating the effect of booster injections.
Have the scientists come to any conclusions?
Yes. Despite the differences between studies, researchers agree that vaccines remain highly effective in preventing people from becoming seriously ill from infection with all variants known to date.
Many studies have shown that patients who get sick enough to be hospitalized are more likely to have persistent health problems. So, by preventing people from being hospitalized, vaccines should also reduce the chances of these types of Covid cases having long-term consequences.
Still, many people with long-term Covid had mild or even asymptomatic initial infections, and while some studies suggest vaccines might ease their long-term symptoms, the evidence is still inconclusive. Vaccines offer some protection against initial infection and of course avoiding infection is the surest way to prevent it.
Does vaccine brand influence eventual protection against long Covid?
So far, studies have not shown that different vaccines have differential effects on long-term symptoms.
Can it be useful to get vaccinated if you already have a long-term Covid?
After the vaccines came out, some long-term Covid patients found that symptoms such as brain fog, joint pain, shortness of breath and fatigue improved after being vaccinated. However, many people felt no difference in their symptoms after vaccination, and a small percentage reported feeling worse.
Enter Last Second channel on Telegram and see the main news of the day in Brazil and around the world.