Another Mercadona supermarket has already opened in Portugal
This is the second store to open this year. By the end of 2022, eight more spaces will arrive in the Spanish chain.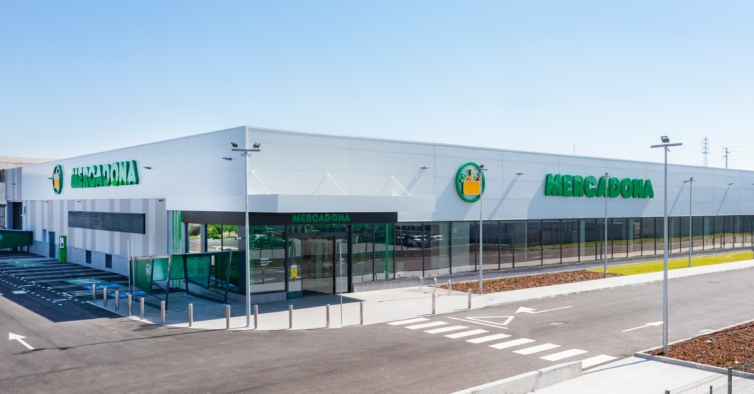 It is the 31st supermarket in Portugal.
As expected, Mercadona opened another supermarket in Portugal this Tuesday, May 3. It's the second store of the year — by the end of 2022, eight more spaces of the Spanish chain will be open in the country. The most recent is in Póvoa de Varzim, in the parish of Beiriz.
It is on Rua Comendador Francisco Quintas that you will find it. This is the brand's 31st supermarket in Portugal. It has 1,900 square meters, 210 parking spaces and has generated 65 new jobs.
In terms of layout, it is identical to other stores that are already operating in the country. Inside, you will find the usual charcuterie, pastry, fish, butcher, fruit and vegetable departments and even the ready-to-eat area with dozens of dishes that you can take home every day.
There is also an area where the ham is freshly cut, an orange juice machine and even a section with pieces of sushi. The store has 432 solar panels, which will reduce energy costs – several supermarkets in the country have already adopted this more ecological system.
With regard to the social responsibility policy, this store in Póvoa de Varzim will donate unsold goods to Casa do Regaço and the Residential Reception Center for Children and Young People in Danger of the Portuguese Red Cross Delegation of the city.
By the end of the year, the brand will also open spaces in eight locations: Oeiras, Setúbal, Montijo, Santarém, Viseu, Santa Maria da Feira, Caldas da Rainha and Braga.
With these openings, which will create 650 jobs, Mercadona will reach five districts where it is not yet present. This is the case of Lisbon, Setúbal, Leiria, Santarém and Viseu. By the end of 2022, there will be 39 supermarkets owned by the Spanish retailer in the country.
The expansion plan for 2022 on the national territory has just started, but the chain is already recruit for spaces that will open in the country in 2023. For now, four spaces are planned, all in the neighborhoods of Porto and Aveiro: Marco de Canaveses, Lousada, Gondomar and also Oliveira de Azeméis. It's through site recruiting from the Spanish retailer who can apply for the various offers.
Click through the gallery to see some of the Portuguese products you can find for sale in Mercadona stores.