THE Rockstar Games is officially out GTA+the affiliate program that offers monthly benefits to players of GTA online to PlayStation 5, Xbox series S and Xbox series X.
Subscribers of GTA+ will receive GTA$500,000 per month in their Maze Bank account, the ability to trade properties at various locations in Los Santos which will unlock free vehicle upgrades and upgrades. The membership program also promises exclusive member discounts, GTA$ and RP (experience points) bonuses.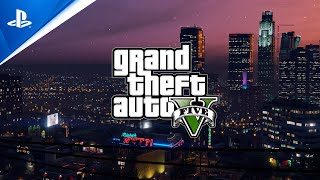 How to subscribe to GTA+
The program costs R$31.90 per month and can be purchased through the PlayStation Store or Microsoft Store, either through a browser or from the console's own digital store. To find the membership option, all you need is GTA online installed and search for the service on the game page — or just type the name of the program in the search bar of the desired store.
Membership can be terminated at any time via the subscription management console or the store's web pages. To become a member of GTA+you must have a copy of grand theft auto online on next-gen consoles, plus an account with a valid payment method. Remember that you need an internet connection to access grand theft auto online and also to redeem and receive in-game GTA+ perks.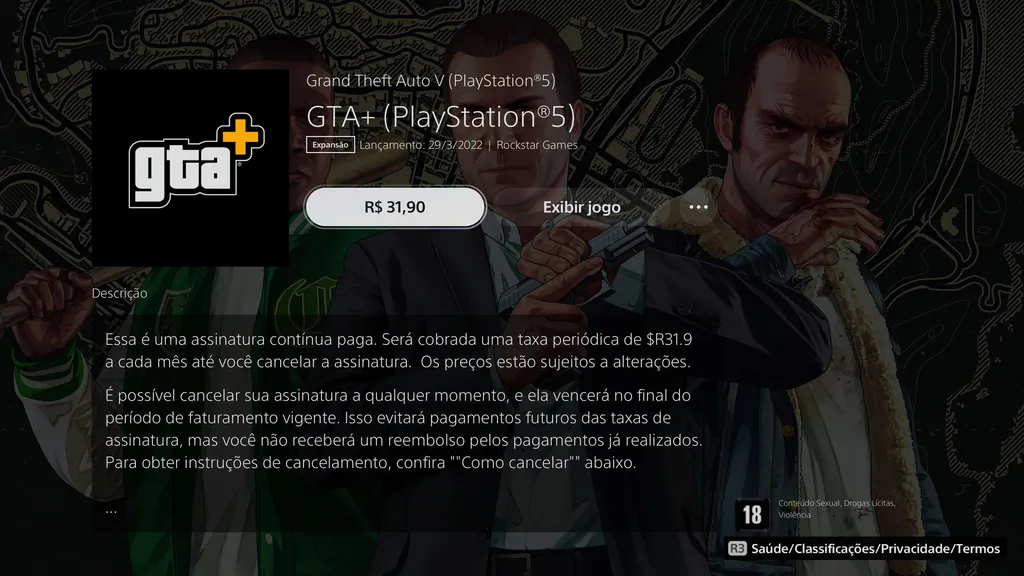 rotating benefits
GTA+ perks will change every month. Below, you can see the benefits that will be available to subscribers during the first month of the affiliate program, which runs from March 29 to April 27:
GTA$500,000 automatically deposited to Maze Bank account.
Principe Deveste Eight – with a free Hao's Special Works upgrade, exclusive before it's available to the general public – in addition to HSW Orange Travel and HSW Glitch CMYK skins.
The Tuning Shop in La Mesa, which offers a variety of upgrades from Los Santos Tuners. Anyone who already has a tuning shop can change the location to La Mesa at no additional cost.
Membership of the LS Car Event at no additional cost. Players with GTA+ who are already members of the LS Car event will receive a GTA$50,000 refund for the duration of this event.
Anyone who already owns a yacht can get the Aquarius Super Yacht upgrade at no additional cost.
The Sapo Gusset t-shirt and the Basketball Broker ProLaps shorts and blouse are automatically added to your wardrobe.
The dot-to-dot skin for the Mammoth Avenger, HVY APC, and TM-02 Khanjali.
A selection of free tuning shop colors and emblems.
3x GTA$ & RP in HSW Series Races.
2x LS Cars Event Reputation in the Street Racing Series.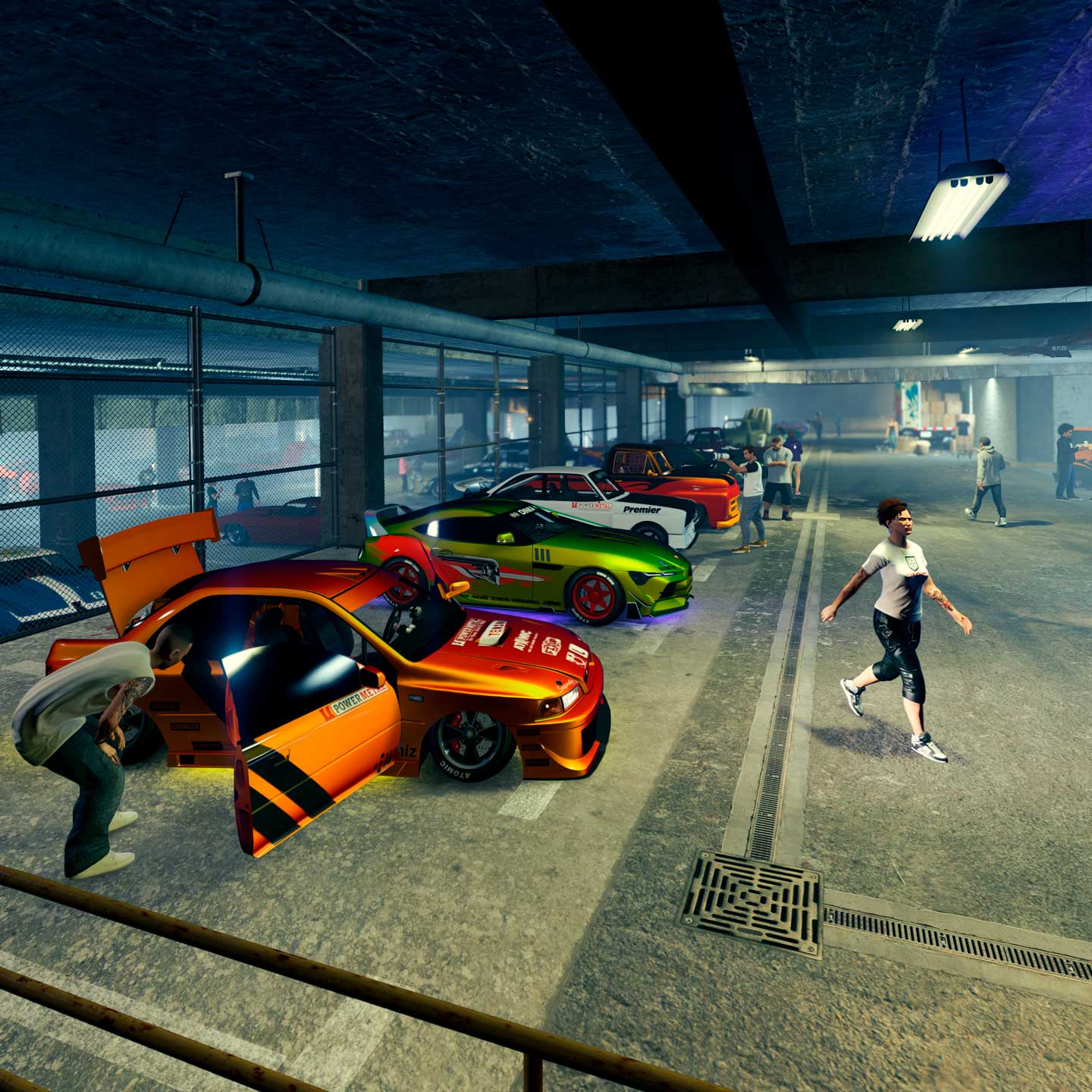 Source: rock star games
Did you like this article?
Enter your email address on Canaltech to receive daily updates with the latest news from the world of technology.