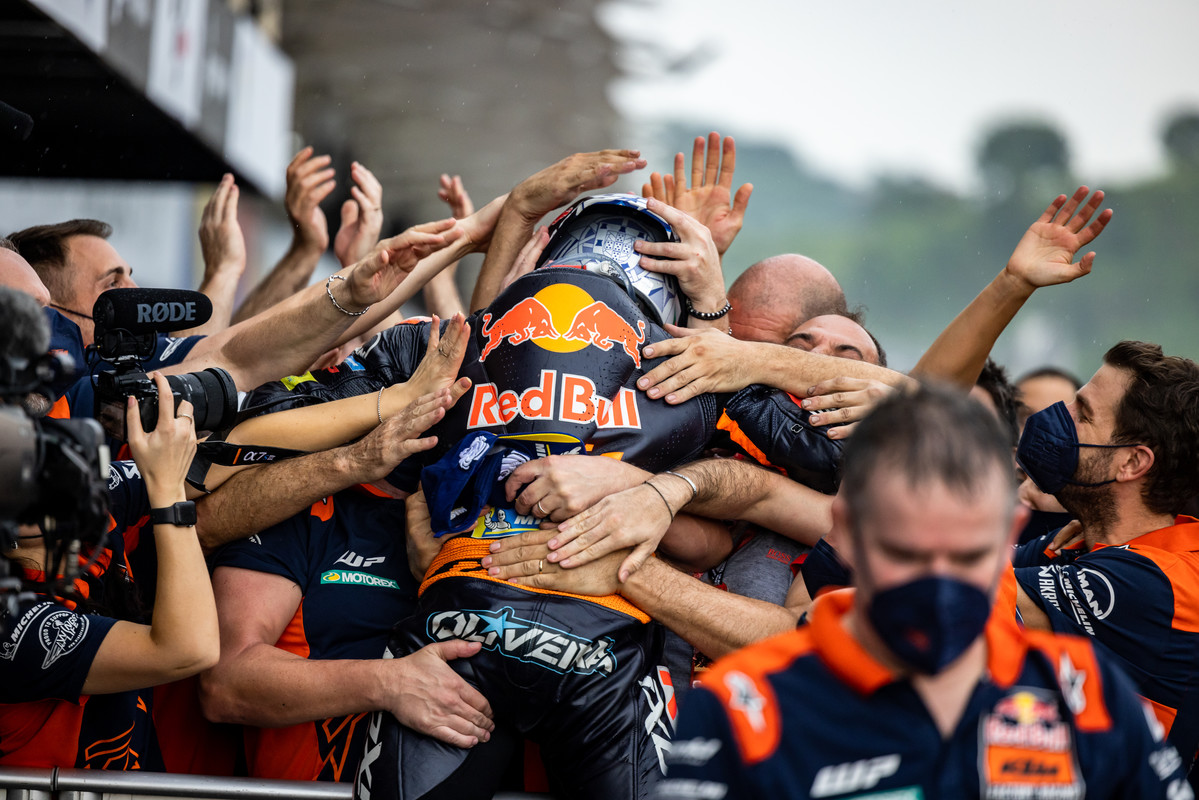 After particularly criticizing Miguel Oliveira's run in Qatar, The Race this time praised the Portuguese. In his usual rider ratings section, Miguel Oliveira is rated 9 (out of 10), just behind Fabio Quartararo, who scored 9.5.
"With no wet weather at the new circuit in Indonesia, Oliveira obviously understood the secret to success on Sunday: relying entirely on the circuit's grip and Michelin's exceptional rain tires and attacking early."posting has started.
"He got off to a fantastic start, used Jack Miller as a benchmark early on, then used what he had learned to come out on top – and while a longer race distance might have given Quartararo the win, it doesn't matter. It's a great victory in the rain for the Portuguese rider."completed.