The Xiaomi Watch S1 Active is expected to be a new smartwatch option for the Brazilian market. After being launched globally on the 15th, the product was allowed to be officially sold in Brazil thanks to a new approval published in the National Telecommunications Agency's database, the Anatel.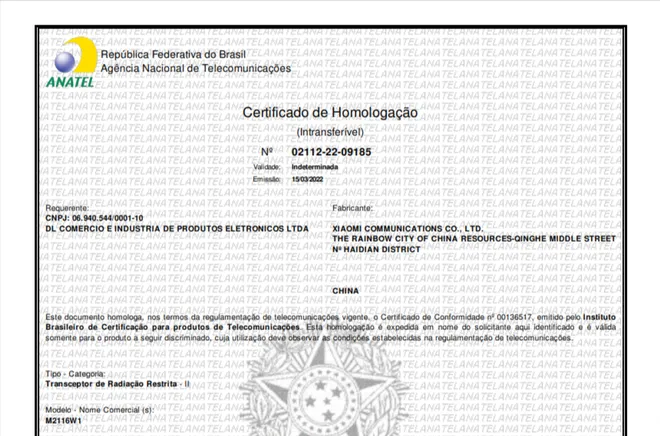 The wearable appeared in documentation with model number M2116W1, which had previously been linked to the Watch S1 Active via unboxing videos and other certifications received overseas.
He is also informed that the request was made by DL Comércio e Indústria de Produtos Eletrônicos LTDA, and that the only factory responsible for assembling the watch is in Beijing, China.
The certification does not give details related to the technical specifications of the Watch S1 Active, but reveals that the product comes with a charging base in the box, which fills the battery thanks to metal pins.
Additionally, the device should have a specs list similar to what was shown in the last event of the Xiaomi.
Xiaomi Watch S1 Active monitors up to 117 sports activities
The Xiaomi Watch S1 Active was presented as a simpler and more affordable version compared to the Watch S1, in which the main differences are related to the materials used in the construction.
The approved model has a metal frame and silicone straps, with six color options: white, black, blue, yellow, green and orange.
It features a 1.43-inch circular AMOLED display, where system customization can be done through over 200 customizable faces.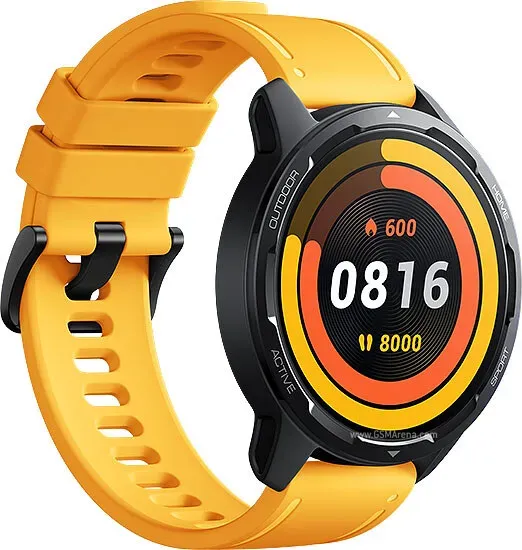 Xiaomi has also claimed that the watch is able to track 117 sports activities, 19 of which are defined as "professional", such as high-intensity training (HIIT), for example – with water resistance up to 50 meters. depth (5 ATM), water sports can also be practiced with.
The set of internal sensors allows monitoring of steps taken, heart rate and blood oxygenation, quality of sleep, among others.
With this, the watch should send alerts if any irregularity is detected in the information generated, and more details can be checked through a mobile app.
Its wireless connectivity options include Bluetooth 5.2 and NFC, which enable contactless card payments. MasterCard.
New to the model is the implementation of the Alexa virtual assistant for voice command recognition, which can be used to control smart home devices, among several other functions. .
According to information published by the Chinese brand, the Watch S1 Active has a battery life of up to 12 days in standby mode before needing to recharge the 480 mAh battery – however, this time should drop to around four to five days. 'autonomy. use
An official date for the start of sales in Brazil has yet to be announced, but approval shows it could happen in the coming days. The Watch S1 Active's MSRP is also not known at this time.
Source: Anatel