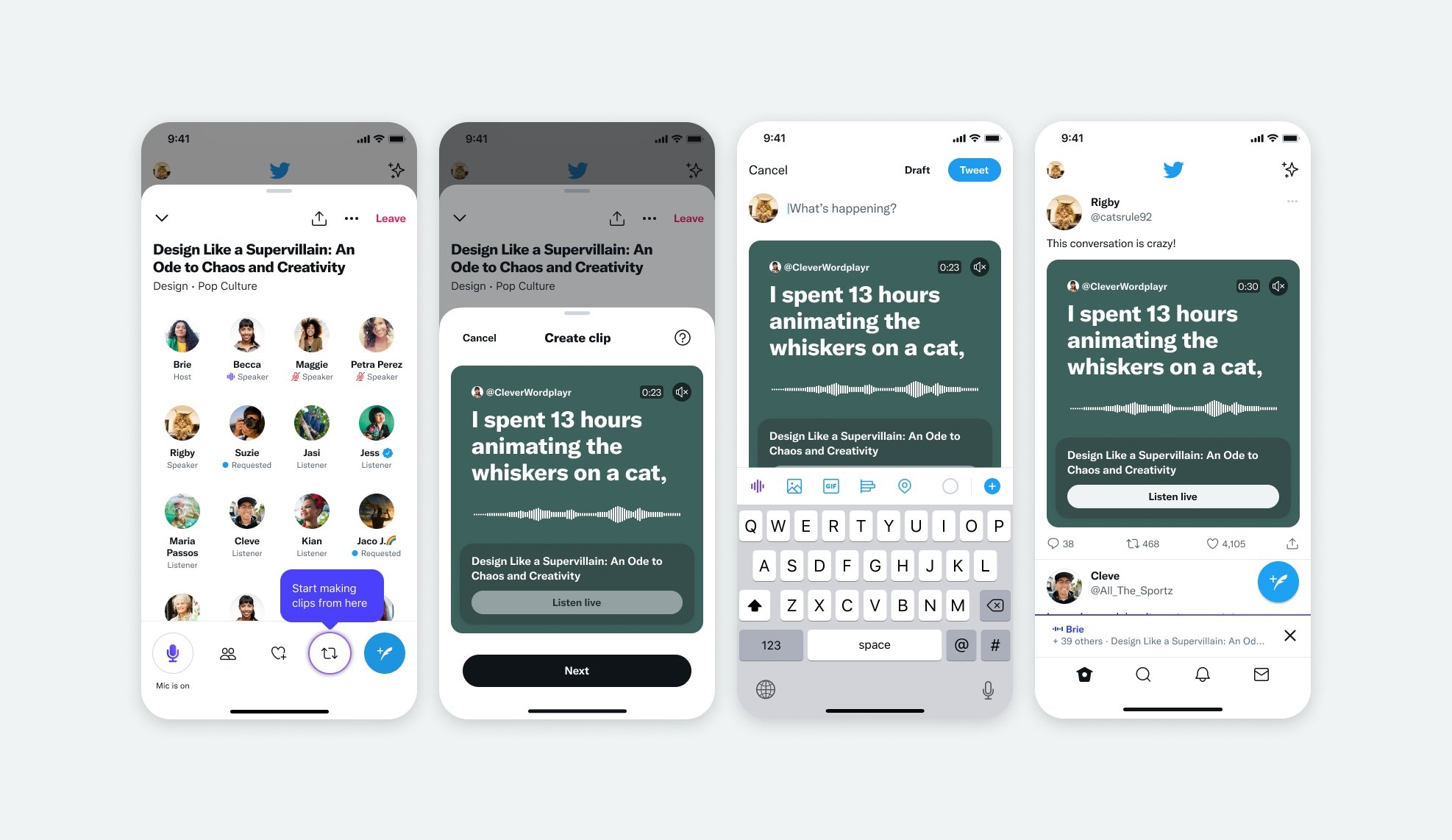 Twitter is testing new features for users who use Twitter Spaces, giving the ability to create "clips" of conversations held.
This feature is currently being tested on a small percentage of users on iOS. It allows you to quickly record small snippets of the conversation and then share them within the platform or even within Space itself.
Space managers can create clips up to 30 seconds long. For now, the feature can only be used on the app on iOS, but it is expected that in the future it will also be provided for Android and on the web.
Remember that this feature joins another available since January of this year, which allows Twitter Spaces managers to record conversations. In addition, the Clubhouse offers the possibility of creating clips of conversations practically since September of last year, so this new feature on Twitter will undoubtedly be a good addition for those who come from the alternative.