Do you still remember Samsung's QD-OLED technology, which promises to combine all the advantages of current OLED and QLED technologies in one product? Well, the South Korean giant already has a QD-OLED TV ready for the market, called the S95B, a more or less decided release date, and of course, a price. However, something very strange happens in this version.
Samsung has QD-OLED TVs ready. But… Where is the 'QD'?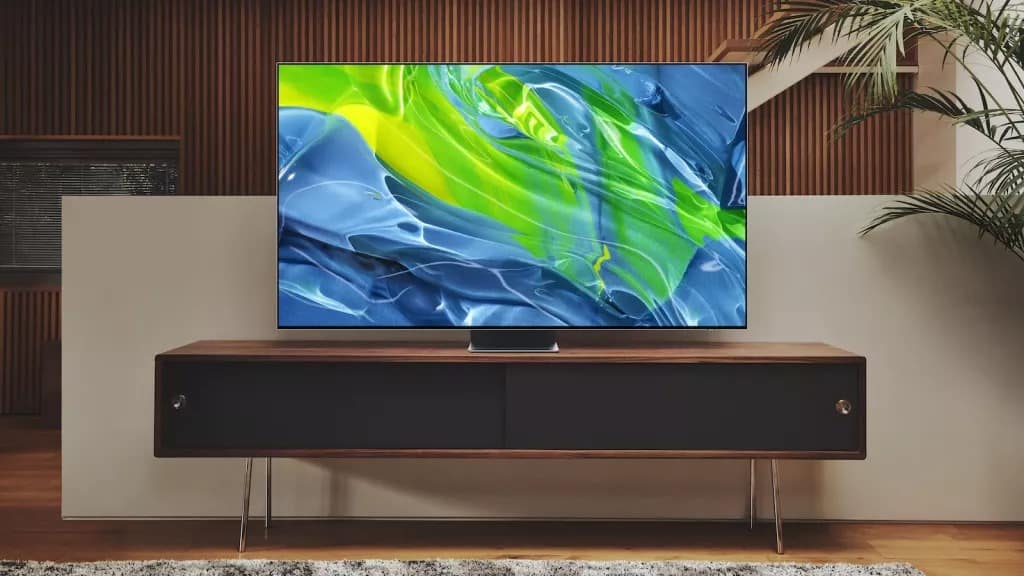 Therefore, the Samsung QD-OLED TV S95B will be available in April, with a price of around €2200 for the 55″ model and €3000 for the 65″ model. We're talking about a TV that appears to be extremely thin, with a minimalist design, but still of garish build quality, just as Samsung has gotten us used to. On top of all that, it's also equipped with four HDMI 2.1 ports, supporting 4K image output at 120Hz, for next-gen consoles or high-end PCs.
Perhaps more importantly than all of that, here we have the "next step" in the OLED world, with QD-OLED TVs being able to bring the characteristic brightness of QLED TVs, based on traditional LED technology, and of course , the very black produced and an absolutely fantastic image quality of the OLED panels. A perfect marriage of two market-leading imaging technologies.
However, and here's the weirdness, Samsung has decided not to mention any of this in its marketing. In other words, the South Korean giant has decided to treat this innovative television like any other OLED television. We have no mention in the marketing material of such a marriage, of QD-OLED technology. You have to go to Samsung's North American website to see a mention of Quantum Dots.
It is a very curious decision, which may have a lot to do with the fact that the word OLED is very well known in the market, especially in the field of smartphones. Samsung may have decided it wasn't worth introducing a whole new name. But it's strange… Because this technology has been promising a lot for several years now.
Besides, what do you think of all this? Excited about Samsung's new QD-OLEDs? Share your opinion with us in the comments below.