The restrictions imposed during the covid pandemic avoided, only 2020on 720 thousand new cases of dengue worldwide. The estimate comes from a study published by the scientific journal The Lancet, which will also be used to define new strategies to fight the disease, which is widespread in Brazil.
The survey found a sharp drop in infections since April 2020 in several regions where dengue fever is transmitted more frequently, such as Southeast Asia and South America.
"We've found some really unexpected net benefits from Covid restrictions that will help us better tackle dengue in the future," said Oliver Brady, an epidemiologist at the London School of Hygiene and Tropical Medicine and one of the authors of the study.
before the pandemic covidmore than 5000000 people were infected with dengue worldwide in 2019 alone. At the start of the pandemic, Brady and other infectious disease researchers feared disaster, as much of the resources to prevent diseases like dengue would be diverted to contain the novel coronavirus pandemic, including the discontinuation of measures already in regular use.
The sharp decline in dengue cases, however, positively surprised researchers, who began to look into the possible relationship between the numbers and the health restrictions imposed by governments. In the study, they ruled out other potential factors, including environmental changes and declining reporting of dengue fever by public health agencies, which pointed to disruption of people's movement as a plausible explanation for the phenomenon. , said the researcher.
"If home was the really risky place and the mosquitoes were just biting there, you'd expect the stay-at-home orders to increase the risk, but we just don't see that in many Many countries."
According to the study, school closures, in particular, seem to play a key role in the phenomenon. The main vector of dengue fever, the Aedes aegypti mosquito, feeds during the day. As a method of prevention, dengue control programs focus on people's homes, spraying products that kill mosquitoes, and watching for standing water. The results, however, suggest that the bite occurs more frequently in schools or workplaces, meaning that mosquito control should be concentrated in public places.
The researchers, however, say they don't suggest it should continue, but the extraordinary circumstances allowed for an "unexpected insight". Dengue fever cases may also have decreased during the isolation period, because when people were infected, they stopped going where new mosquitoes could bite them and then transmit the virus.
The findings could be replicated for other mosquito-borne viruses such as Zika and chikungunya, the study suggests. But Brady warns that dengue data for 2021, which should be available soon, and for a post-pandemic period, could give new directions for research. Infection rates could return to pre-Covid levels or even worse if control programs are halted, the researcher said.
See as well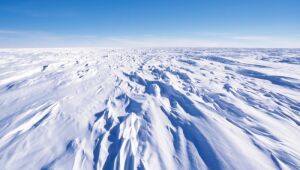 climate crisis
Antarctica recorded a temperature 30°C above normal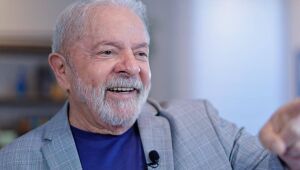 Brazil
In speech to MST, Lula says he must elect 'at least half' of Congress