For private browsing, it is very important to know how to use VPN on mobile. Very common on computers, virtual private networks are also accessible by mobile phones, offering a connection with real-time encryption.
Android and iOS have native functionality for access a VPN. In either case, you can manually enter the credentials and connect to the private network. On the other hand, VPN apps simplify the process and fill in this information automatically.
VPN providers are usually paid, but some services may offer trial periods or a limited free version. It is important to be very careful with completely free VPN software as it may present data leakage risks.
For this article, the free version of Proton VPN was used (android | iOS), but the processes are similar in all applications. Find out below how to use the VPN on mobile!
How to manually connect a VPN on Android
Open Android settings and tap on the "Connections" tab. Then select "More connection settings";
On the next screen, tap "VPN";
Tap the three dots icon and select "Add VPN Profile" to start filling in the information. If you connect to a VPN through an app, information is stored on this screen.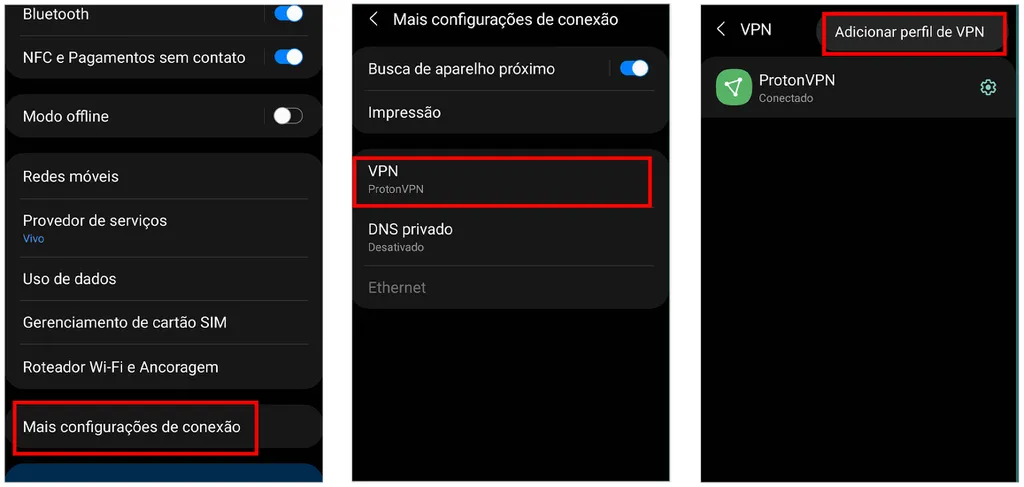 In this space it is possible to manage all registered VPN profiles. You can log out, remove options, or even keep logged in all the time.
How to Manually Connect a VPN on iPhone
Open the "Settings" screen and select the "General" tab. Then go to "VPN and device management";
On the next screen, tap "VPN";
Finally, select "Add VPN configuration" to enter the information manually. When connecting to a per-app VPN, the details are stored on this screen.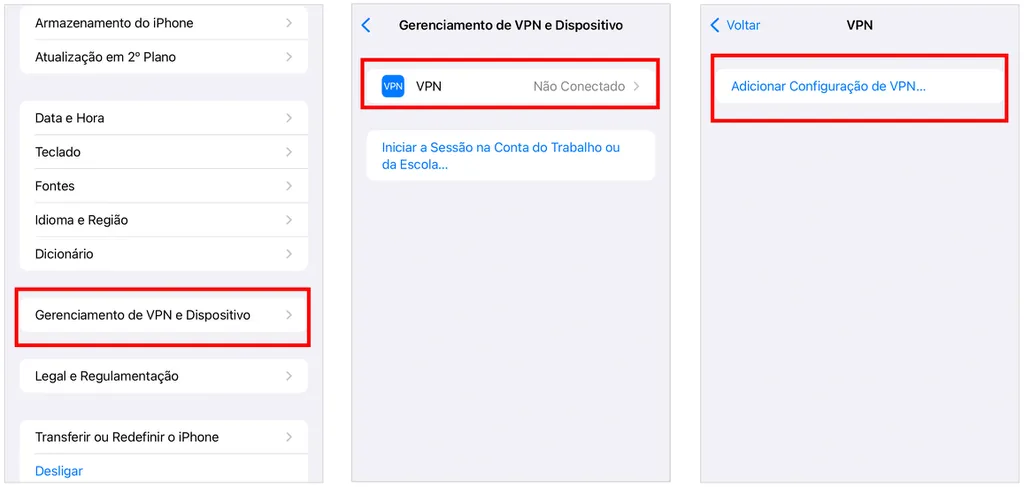 How to Use VPN on Mobile with Proton VPN
Download Proton VPN and create an account on the platform;
Then open the app and tap the button next to available locations to choose a region;
A list of servers will appear. Tap one of them to start the connection;
Finally, Android and iOS display a warning on the screen. Tap "Allow" and the app will fill in the VPN information and connect to the network.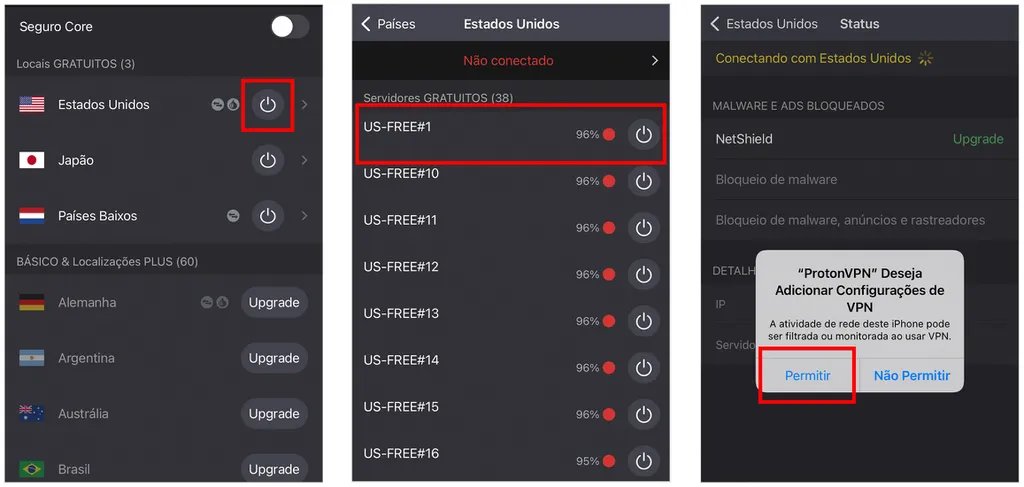 Wait for the connection and start using your phone with a VPN. On Android, the private connection is symbolized by a key icon, while iOS displays an icon with the acronym "VPN" at the top of the screen.
How to Disconnect a VPN on Mobile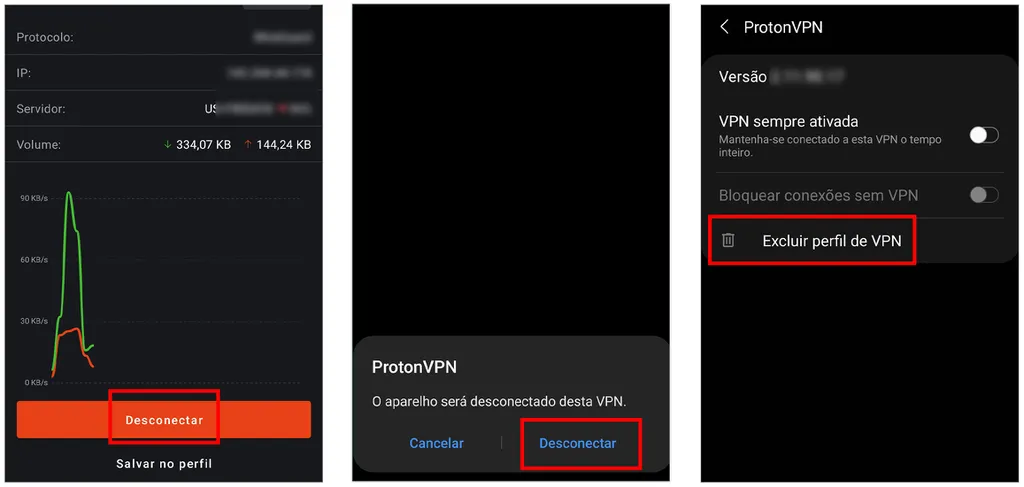 To disconnect a VPN from your mobile phone, you can do so through the app itself or in the settings. In the app, tap the enable server icon again to end the connection. In the settings, head to the VPN management screen on Android or iOS and choose between forgetting the network or just disconnecting it.
Source: android
Did you like this article?
Enter your email address on Canaltech to receive daily updates with the latest news from the world of technology.