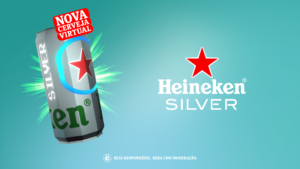 Heineken has launched the Silver virtual beer, which is present on the Decentraland platform. Virtual Heineken Silver is produced with binary code and developed by NPC (non-player character) experts.
"Heineken beer believes that connecting with people is as vital to human existence as the air we breathe or the water we drink. We know the Metaverse brings people together in a lighthearted and immersive way, which is truly fascinating, but it's not the best place to try a new beer. Our new virtual beer, Heineken Silver, is an ironic joke. It's a conscious idea that amuses us and many other brands that are jumping into the metaverse with products that would be better enjoyed in the real world."
"Right now you can't taste pixels and bytes. So we want to play with that and remind everyone that even our new virtual Heineken Silver isn't worth the taste of a refreshing beer in the real world," he adds.
//<![CDATA[ (function(d, s, id) { var js, fjs = d.getElementsByTagName(s)[0]; if (d.getElementById(id)) return; js = d.createElement(s); js.id = id; js.async = true; js.src = "//connect.facebook.net/en_US/all.js#xfbml=1"; fjs.parentNode.insertBefore(js, fjs); }(document, 'script', 'facebook-jssdk')); //]]>