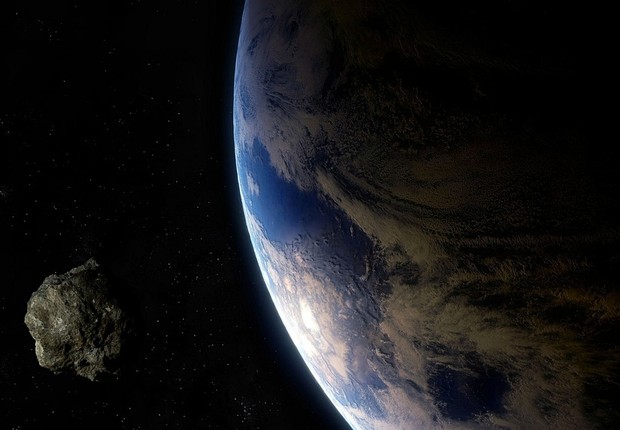 Last week, the early warning system to detect asteroids that threaten the Earth, exploited by Nasa and his collaborators around the world, successfully detected a small asteroid 2 meters wide. The event occurred just hours before its collision with the atmosphere, over the Norwegian Sea, and its subsequent disintegration.
Dubbed 2022 EB5, the space target is only the fifth of its kind to be detected and tracked before impact, according to CNN. "Small asteroids like 2022 EB5 are plentiful and impact the atmosphere quite frequently – roughly every 10 months or so," said Paul Chodas, director of the Center for Near-Earth Object Studies (CNEOS) at the Laboratory of Jet Propulsion.
According to him, few were detected in space and observed before the collision, mainly because they are very faint until the last hours. Also, research telescopes only need to scan the right place in the sky at the right time to make the identification.
Help from observers around the world
2022 EB5 was discovered by astronomer Krisztián Sarneczky at the Piszkéstető observatory in northern Hungary. As soon as he spotted it, he went to the Minor Planet Center's near-Earth object confirmation page, NASA said.
Once that happened, Scout, NASA's impact risk assessment system that automatically searches the Minor Planet Center database for potential new asteroids or other space objects, performed initial measurements to calculate the trajectory.
When it was determined that 2022 EB5 would hit Earth's atmosphere, the US space agency posted the object on the Scout page to inform the near-Earth object observing community.
"We were able to determine the possible impact sites, which initially stretched from west Greenland to the Norwegian coast," said Davide Farnocchia, navigation engineer at JPL. "As more observatories tracked the asteroid, our calculations of its trajectory and impact location became more accurate."
According to NASA, "this real-world event" suggests that "impact prediction models on CNEOS are highly capable of informing the response to the potential impact of a larger object."
Would you like to discover the exclusive contents of Época NEGÓCIOS? to have access to digital version.