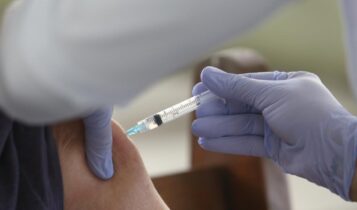 In the Municipal Health Network of the Capital, vaccination is an open door service, offered by the Municipality of Aracaju, through the Municipal Health Service (SMS), with an active schedule throughout the year in the capital. Among the vaccinations offered, the yellow fever vaccine is available in eight Basic Health Units (UBS), from 8 am to 4 pm, with specific days of application.
The vaccination rooms of the following units are open for vaccination against yellow fever: UBS Augusto César Leite, in Santa Tereza (Mondays and Wednesdays); UBS Celso Daniel, in the Santa Maria district (Mondays and Thursdays); UBS Joaldo Barbosa, in the América district (Tuesdays and Wednesdays); UBS Edézio Vieira de Melo, in Siqueira Campos (Mondays and Thursdays); UBS Maria do Céu, downtown (Tuesdays and Fridays); UBS Renato Mazze Lucas, in Santos Dumont (Mondays and Tuesdays); UBS Lauro Dantas, in Bugio (only on Wednesdays); and UBS Dona Sinhazinha, in Grageru (also only on Wednesdays).
According to the coordinator of the municipal vaccination program of the SMS, Yuri Belchior, between 2019 and 2021, the SMS applied 6,763 doses of vaccine. "Because Sergipe is not part of the risk areas for the disease, the yellow fever vaccine is only available to people who must travel to these areas, or those who will travel abroad, on proof. It is important that the person seeks to be vaccinated with a minimum delay of ten days before the trip, so that there is sufficient time for the vaccination," he explains.
The following are accepted as proof of access to the vaccine: copy of the plane or road ticket, accommodation reservation, registration for an event or even proof of residence, if the trip concerns family members residing in these areas. At the time of vaccination, it is also necessary to present an identity document, proof of residence in Aracaju and a vaccination card.
Vaccination for children
Since last year, the Ministry of Health has recommended that children between the ages of nine months and four years, who must travel to endemic areas, receive the first dose, and at the age of four, receive the dose of reminder. "After this age, everyone who needs to travel to these areas receives a single dose, which provides lifelong protection," Yuri points out.
Vaccine restrictions
Persons aged 60 and over, pregnant women (in any gestation period), breastfeeding women, persons with autoimmune diseases and persons living with HIV must present a medical report stating that there are no contraindications to receiving the vaccine.
According to the Ministry of Health, the yellow fever vaccine cannot be applied: to people with immunosuppression secondary to the disease or to therapies; immunosuppressants (chemotherapy, radiotherapy, high-dose corticosteroids); patients using antimetabolic drugs or disease-modifying drugs; transplant patients and patients with oncological disease undergoing chemotherapy; people who have had a serious hypersensitivity reaction or neurological disease after a previous dose of the vaccine; patients with a history of thymus disease; and people with a severe allergic reaction to eggs.
Source: WFP