Posted at 1:45 p.m. | March 08, 2022 | test
RN has 130 confirmed dengue cases and 70 chikungunya cases
Photo credit: Illustration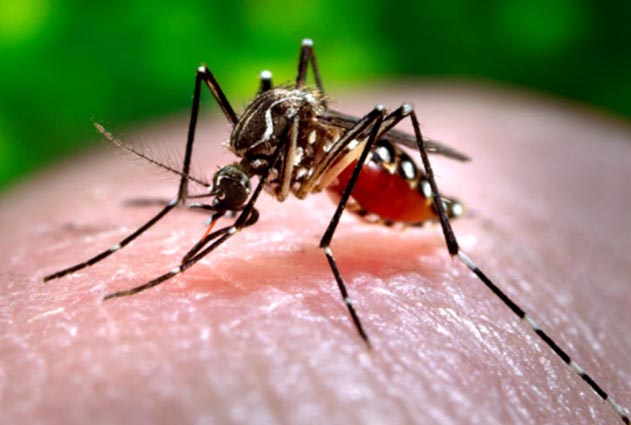 Moquito Aedes Aegipty, transmitter of dengue fever and chikungunya
The Secretary of State for Public Health (Sesap) published this Monday (8), the latest epidemiological report on arboviruses in Rio Grande do Norte, referring to the period between epidemiological week 1 to 8, ending on 26 February 2022, with data updated March 3.
According to the report, 1,013 suspected dengue fever cases were reported in RN, of which 130 were confirmed, 759 cases considered probable, 254 ruled out and none confirmed.
Regarding Chikungunya, 510 suspected cases of the disease have been reported in RN up to epidemiological week 8, with 70 confirmed cases, 461 cases considered probable and 49 ruled out and no confirmed deaths.
Regarding Zika, between epidemiological weeks 1 and 8 of 2022, 77 suspected cases of the disease were reported in RN, with 2 confirmed cases, 75 cases considered probable, 2 ruled out and no confirmed deaths.
Sesap warns of the importance of control, surveillance and prevention actions related to arboviruses, the RN being during the seasonal period of these diseases (November to May), when high temperatures combined with rain favor the proliferation of the Aedes mosquito. aegypti, transmitter of arboviruses.
"As we are close to the start of the rainy season, we need to strengthen prevention and control care, with an emphasis on safe and appropriate water storage, in order to avoid possible breeding sites. of the Aedes aegypti mosquito. For example, in the case of residences with little use, such as beach houses, there is a greater tendency for the creation and recurrence of mosquito outbreaks. We therefore advise endemic agents to pay particular attention to these properties in their vector control work. In addition, it is necessary for the whole population to do its part, for each resident to take care of their accommodation, focusing on cleaning, the correct disposal of garbage and the elimination of possible mosquito breeding grounds", underlined Silvia Dinara, Technical Manager of the State Program for Dengue Control.
Prevention
Sesap reinforces, with the population, the necessary care to prevent the proliferation of the Aedes aegypti mosquito, which transmits arboviruses:
· Keep backyards free of potential breeding grounds for mosquitoes;
· Scrub the bowls or water tanks of your animals with a loofah;
· Do not deposit garbage in vacant lots;
· Keep water tanks always covered;
· Observe the pots and plates of plants that accumulate stagnant water;
· Observe places that can accumulate stagnant water such as: troughs of drinking troughs and refrigerators, drains, sinks and unused toilets;
· Receive a visit from the endemic agent, taking advantage of the opportunity to remove any doubts;
· Store in a covered place, unnecessary tires and other objects that can accumulate water.