Portugal has already given in to second-hand clothes: these are the most sought-after brands
Second-hand clothing shopping website and app Vinted revealed which were the most in-demand labels in 2021.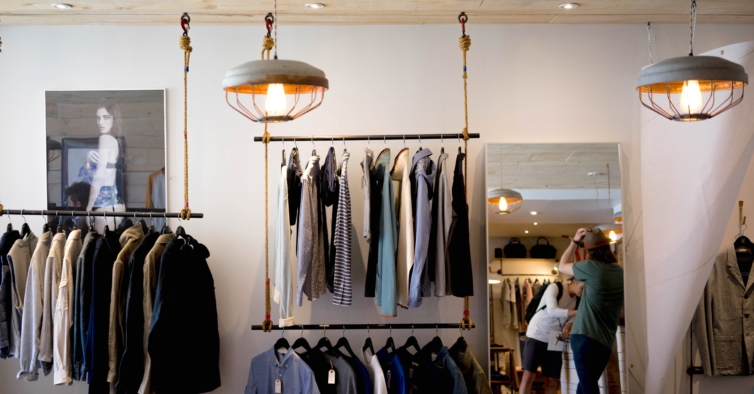 Some are surprising.
There are many reasons that can lead someone to buy second-hand clothes. Some may do it because they are looking for a piece they haven't had the opportunity to buy in the store, some for durability, some for price. In any case, the truth is that this business model is becoming increasingly popular. In Portugal, in the digital world, the brand that stands out in this segment is Vinted. Now the platform is revealing which were the best-selling brands last year here – and the results are surprising.
Contrary to what many may say, on this type of site it is possible to find clothes from well-known brands. In 2021, and in no particular order, the most searched brands were Bimba y Lola, Nike, Vans, Adidas, Ralph Lauren, Converse, Guess, Charhartt and Lacoste. Adidas, Nike, Disney and Funko were the best sellers in Portugal.
This first analysis was made from general data, however, there are significant differences between customer preferences. Among the female audience, Adidas and Levi's were among the most sought after, with a growing number of female users looking for vintage clothing. The most selected colors were black (with 180,000 items sold), followed by white with approximately 42,000 items purchased, and finally brown with 41,000 items.
Among men, Levi's and Adidas are again among the most acquired brands, followed by Vans, Jordan and Timberland. As for the top-selling colors for men, black totaled 44,000 items purchased, followed by gray with 16,000 and finally blue with 14,000.
Among the little ones, Adidas, Benetton, Nike and Levi's were the most sought after. In the world of toys, Funko, Disney, Lego and Nintendo occupy the top preferences.
Finally, and because Vinted isn't just about clothes, it's about the home category. Zara Home, Ikea and Maisons du Monde stand out as the most sought-after brands, and the demand for vintage pieces and small brands is still strong.
For Natacha Blanchar, consumption manager of the platform, the year 2021 represents a turning point. "In 2021, many people have embraced second-hand fashion and this is reflected in the growing popularity of our platform, which already has a total of 50 million registered members worldwide," he said in a statement. , adding "whether it's discovering good opportunities, seeking brands not found elsewhere or reducing the impact on the planet, second-hand fashion continues to grow and have more and more followers.
Click on the gallery to see some of the pieces you can find on the Vinted platform. If you haven't already, you may succumb to second-hand clothes.