March 04, 2022

Isabelle Duarte

17:01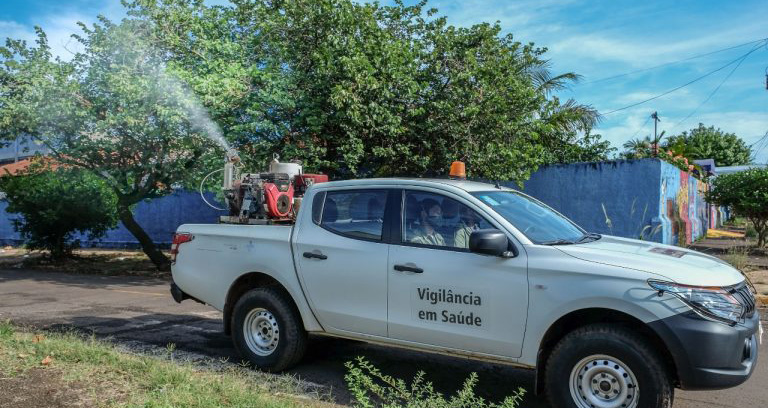 (Photo: Publicity/PMCG)
To intensify the fight against the Aedes aegypti mosquito – which transmits dengue fever, zyka and chykungunia – the ultra low volume (ULV) spraying service, commonly known as fog, will criss-cross 20 districts of the capital this Friday, March 4.
The neighborhoods covered are Jardim Aero Rancho; Amambai; Centennial Garden; Caicara; Caioba; Vila Carvalho; Centennial Garden; Village of Jacy; States Garden; Leblon Garden and Vila Margarida.
Besides Mata do Jacinto; Nasser Village; New lime; New States; Pieratininga; San Conrad; Taquarussu; straps; Union and summer garden.
There will be a team from the Coordination for the Fight against Vector Endemics (CCEV) of the Municipal Health Service (Sesau) in each neighborhood, and they will follow a previously established route.
For greater effectiveness of the insecticide, it is necessary for the resident to open doors and windows, so that the poison can reach the places where the mosquitoes are most likely to be.
Services begin at 4 p.m. and are scheduled to end at 10 p.m., and may be postponed or even canceled in the event of rain, wind, or fog, as such weather activities interfere with poison application.
The insecticide affects adult mosquitoes, preferably females, which are disease transmitters. Even so, it is possible that other species will be affected and therefore careful application of the poison is necessary.
(With information from the town hall)